DWELL
ARTIST TALK
Corydon Cowansage in conversation with Henri Neuendorf
Saturday, November 19th, 4:30pm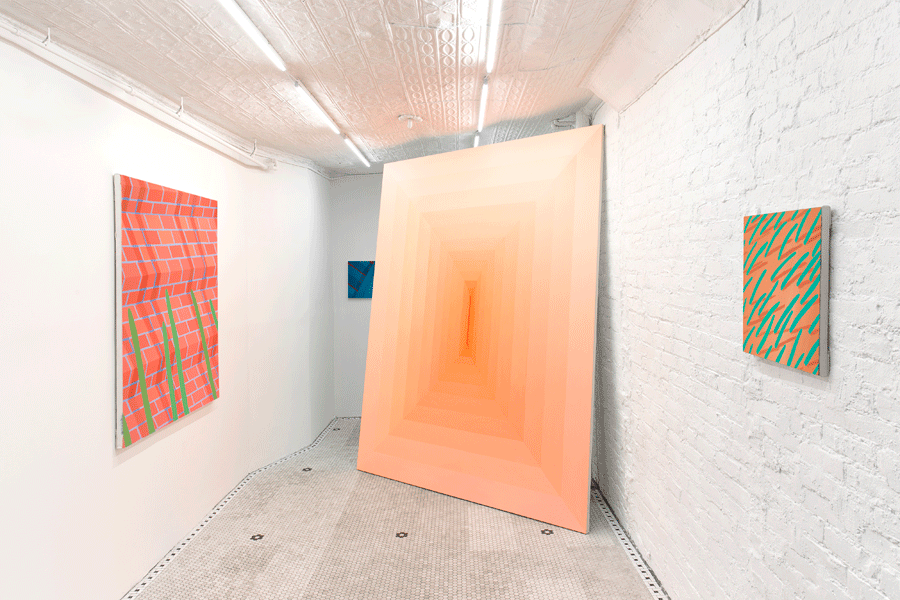 Please join us for an artist talk with Corydon Cowansage, moderated by writer Henri Neuendorf, in conjunction with her exhibition Dwell. The exhibition has been extended until November 27th.
The paintings presented in Dwell explore the psychology of space and the relationships between the built environment, landscape, and abstraction. Using repeating forms like blades of grass, roof shingles, bricks, and leaves, she makes optical, meditative abstractions that creep into representation. Forms also reference the body—bricks are fleshy, leaves have veins, grass stands in for hair or fingers, and dirt becomes skin. Shapes almost touch, poke, rub.
Corydon Cowansage (b. 1985, Philadelphia) received her MFA in painting from RISD and BA in art from Vassar College. She has participated in residencies at the Bronx Museum of the Arts and the Yale Norfolk School of Art. Her paintings have been exhibited most recently at Deli Projects (Basel, Switzerland), The Bronx Museum of the Arts (Bronx, NY), James Graham & Sons (New York, NY), harbor (Brooklyn and New York, NY), and projekt722 (Brooklyn, NY). She lives and works in New York.
Henri Neuendorf is a journalist and critic specializing in contemporary art. Neuendorf is an associate editor at artnet News.
Image detail: Corydon Cowansage, Dwell at MILLER, 2016. Photo credit: Kirsten Kilponen